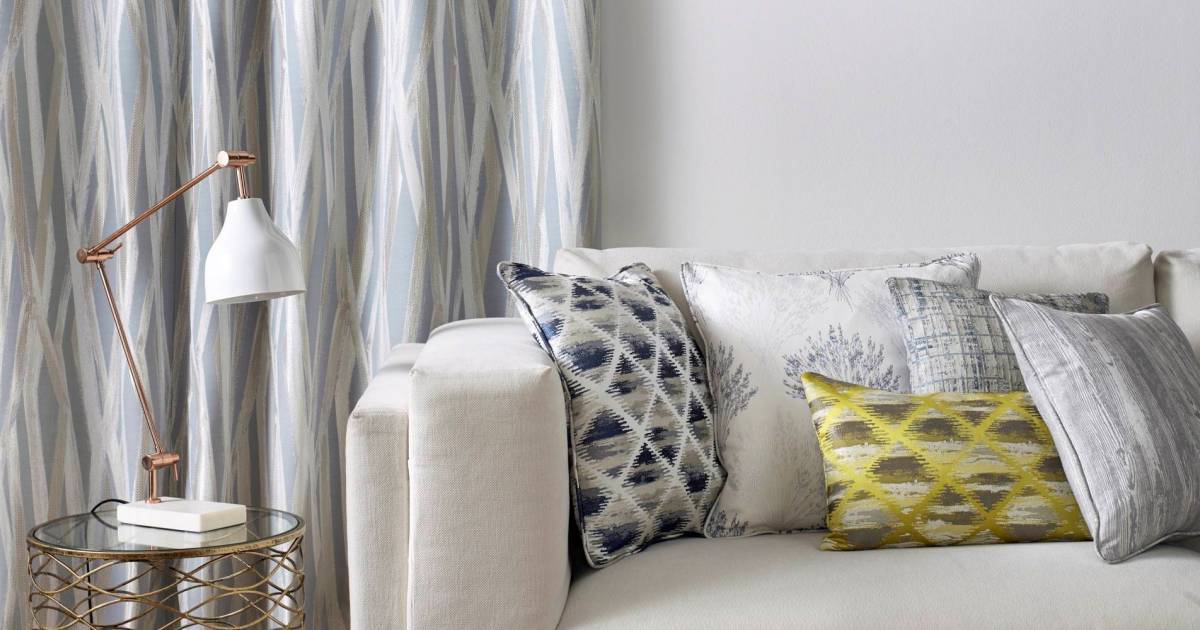 Your vision starts with us.
The Material Girls are dedicated to helping your vision come to life - from finding the perfect fabric to reupholstering your favourite chair to making your dream home a reality.
With one of the largest fabric and wallpaper libraries in Wanaka and Queenstown, we invite you to come in and browse through our many fabric hangers and books or flick through the latest wallpaper samples from here and abroad.
---
About Us
We have been offering Wanaka and the greater Central Otago area a full window dressing and interior design service since 2001. Our team is a well-balanced mix of creative minds, practical thinkers and innovative seamstresses. We are deeply individualistic, yet all share a passion for creating beautiful homes and would love to be part of your journey to achieving that.
We just love materials.
Curtains - Blinds - Wallpapers - Fabrics and soft furnishings - Home accessories.
Sewing room on-site.
With our own on-site sewing room and an in-depth understanding of your project from the outset, we can offer a full start to finish process from the first measure – to choosing the fabric – to the finished product.
Extensive fabric, wallpaper, window coverings and furnishings library.
Sampling either in store or accessible from suppliers for your entire project: Sanderson, James Dunlop, Warwick, Cole & Son, Designers Guild, Luxaflex, Resene... the list is endless.
Sue Steven - Creative Director
---
What We Do
It is never too soon to offer your plans and ideas to us. We love to help with early decisions about layout, textures, products, colours and solutions.
Together we work to create the colours, the feelings and the warmth that you want. We have a wealth of knowledge about this. We want your home to be special to you. We listen to you and help you create in the direction you are heading. Practical advice and assured quality is paramount.
Window coverings.
Making and installing curtains, roman blinds, roller blinds, venetians, honeycomb blinds (automated as well as manual).
Soft furnishings.
Squabs, cushions, furniture covering, rugs, bedding, lamp shades, flooring decisions.
New home packages.
We commit to work to your budget as honestly and effectively as we can. Plus we offer packages that will adhere to stricter financial guidelines without looking inferior. We understand and care for your budget.
Colour consultation.
Resolving the complex effects of color and creating color solutions for a client's goals.
Sourcing of furniture and lighting.
The challenge is for us to inspire you with furniture and lighting from many renown manufacturers and suppliers.
Renovations.
The challenge of a renovation is personally inspiring. As an eclectic collector, Sue loves the sourcing of old for new as well as new for old.
Spacial planning.
Accurate measurements and photographs of your space to assist in the production of detailed plans and layout ideas.
Kitchen and bathroom design.
Design solutions for cabinets, kitchen appliances, space planning and specialised knowledge of bathroom fixtures, fittings, accessories.
---
Contact Us
Come into the studio and have a chat with Sue and the team to see what we can do for you. Whether you are looking to have some cushions made or an entire home refurbished – we look forward to meeting you!
Find us at the studio.
19 Cliff Wilson Street
Wanaka 9305
Otago

Mon - Fri, 9:30am - 5:00pm
Sat - By appointment.
Sun - Closed.
Give us a ring.
Shop: 03 443 4604
Sue Steven: 027 451 9635
Drop us a line.
sue@materialgirls.co.nz